506 N. Armenia Ave. Tampa FL 33609 | 813-870-3100
Thought for the Day:
Bankruptcy related insights and information
Thought for the Day Archives: 2005-2009 | 2010 | 2011 | 2012 | 2013 | 2014 | 2015 | 2016
05/12/2017
Upcoming free ABI seminar on Chapter 12.
05/09/2017
Amendment of plan post-confirmation under §1329(a) does not require strict application of best interest test of §1325(b)(a)(B), and debtors do not need to demonstrate that all their projected disposable income is devoted to making plan payments under the modified plan. In re Sunahara, 326 B.R. 768 (9th Cir. BAP, 2005).
05/05/2017
New pro bono resource from American Bar Association.
05/03/2017
Sanctions against DiTech for continuing to assert mortgage arrearage after order determining debtors were current, including $10,000 to debtor for continued dealing with DiTech representatives attempting to resolve the issue, documenting receipts, and attendance at court; $9,500 debtor's attorney's fee; and $10,000 to the clerk of the bankruptcy court for failure to abide by the order determining the mortgage was current.

IN RE: THOMAS MANSFIELD GREENE DEBTOR, No. 10-06466-8-DMW, 2017 WL 1628870 (Bankr. E.D.N.C. Apr. 28, 2017)
05/03/2017
Ability to pay, standing alone, is insufficient basis for §707 dismissal of case with primarily business debts.
04/29/2017
At the last chapter 13 seminar an attorney compared the 10% trustee fee to charging an additional 10% interest on what is paid in the plan. This is a common misconception, as since the trustee takes 10% out of each payment made to them, that sounds like interest. But it doesn't work out that way. As they say on the Big Bang Theory: lets do the math.
Take a simple case: if the trustee pays out $6,000 in a case, the payment out from the trustee would be $100/month for 60 months. Adding the trustee fee to that $100/month results in a monthly payment of $111.11/month. Run an amortization analysis on what interest rate you are paying on $111/month for 60 months on a $6,000 debt and you come up with a 4.37% interest rate. A 10% interest rate on $6,000 over 60 months would require $126.43/month.

What debtor attorneys need to ask is whether it cheaper to pay a debt in bankruptcy at the standard bankruptcy interest rate than to pay outside bankruptcy. I am still using 5.25% as the interest rate to secured creditors, though one attorney at the seminar believed 5.5% would be the standard rate now. At 5.25% on a $6,000 balance, the amortization would be $113.42/month for 60 months, or $126.02 with the trustee fee, for an amortized total rate of 9.86%. At 5.5% the payments increase to $126.76 including the trustee fee for an amortized interest rate of 10.12%

While the composite interest rate including the trustee fee is not the only consideration in determining whether it is beneficial to pay a secured claim in the plan, counsel should at least be aware of what the real composite rate is to make a fair comparison.
04/10/2017
Judge Glen on future promises as a basis for a §523(a)(2)(A) fraud claim (hint, generally won't work).
03/21/2017
Case finds that in chapter 13, where debtor gives up all interest in real estate surrendering it to mortgage, homeowners assessments, even if running with the land, are no longer personal liability of debtor. In re Hovious, No. 10-03917-JMC-13, 2017 WL 627370, at *4 (Bankr. S.D. Ind. Feb. 15, 2017); citing In re Heflin, No. 09–18642–SSM, 2010 WL 1417776 (Bankr. E.D. Va. Apr. 1, 2010) and In re Colon, 465 B.R. 657 (Bankr. D. Utah 2011).
03/20/2017
Where a debtor pro-rates his refund in his current monthly income on the means test and on schedule I, it is not required that the tax refund also be turned over to the trustee each year. In re Gibson, 2017 WL 972082 (Bankr. N.D. Ill., March 13, 2017).
02/15/2017
Judge Glenn allows stripping of 2nd mortgage in chapter 20 filed by wife when mortgage was initially joint but property quit-claimed to her per divorce order.
Court.

In re: Lavette S. Bailey, Debtor. Lavette S. Bailey, Plaintiff, v. Deutsche Bank Nat'l Trust Co., as Tr. for Ameriquest Mortg. Sec., Inc., Asset-Backed Pass-Through Certificates, Series 2005-R11 Defendant., No. 3:16-AP-125-PMG, 2017 WL 587980 (Bankr. M.D. Fla. Feb. 13, 2017)
02/15/2017
Judge Williamson rules that car towing and storage company (Collateral Bankruptcy Services) violated §362(a)(3) by maintaining possession of vehicle delivered to them pre-petition rather than delivering vehicle to chapter 7 trustee as required by §542(a); however court allowed them to enforce lien for pre-petition storage fees.

In re: Stefan Kaschkadayev, Debtor., No. 8:16-BK-10041-MGW, 2017 WL 587982 (Bankr. M.D. Fla. Feb. 14, 2017)
02/14/2017
Counsel for debtor sanctioned on signing reaffirmation agreement, court complained not only of not meeting with client, but also of not explaining in detail reduction of expenses making agreement feasible and not negotiating with creditor. Duties of counsel set out.
01/24/2017
Possibly underused statute: §1322(f): A plan may not materially alter the terms of a loan described in §362(b)(19) [401k type loans], and any amounts required to repay such loans shall not constitute "disposable income" under §1325.
01/19/2017
Debtor attorney sanctioned for bad faith chapter 13 filing after contempt order in child support litigation.
01/19/2017
Complaint alleges Navient misapplied payments, told borrowers they had to make higher payments than required, failed to notify borrowers regarding rights to lower their payments, deceived borrowers regarding release of co-borrowers, and misreported discharged student loans (under disability discharges) as defaults on credit reports.
01/13/2017
Judge Colton rules that when creditor files an unsecured claim, it cannot successfully challenge a request to avoid the lien after chapter 13 payments are completed. In re Barrera, No. 8:10-BK-26730-RCT, 2016 WL 6990876 (Bankr. M.D. Fla. Nov. 29, 2016)
01/11/2017
Reasonable Reliance still required even if false representation shown on dischargeability action.
01/08/2017
4th Circuit rules in favor of Debtors, holding they are allowed full National and Local Allowance even if actual expense is less.
Over 20 Years in Florida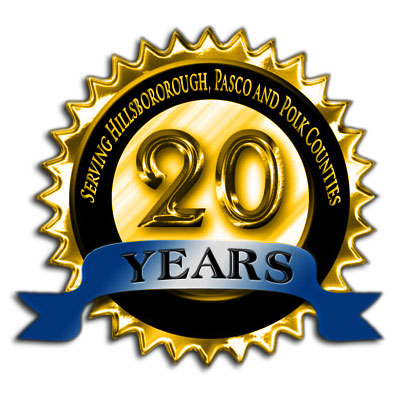 Michael Barnett has provided his services in and around Tampa, Florida covering Hillsborough, Pasco and Polk County for over 20 years.
Board Certified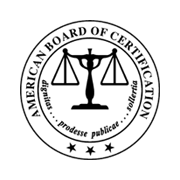 Mr. Barnett is board certified by the American Board of Certification in consumer bankruptcy law, and has been board certified since January 1993.
BBB Accredited

The BBB has determined that this business meets accreditation standards.