506 N. Armenia Ave. Tampa FL 33609 | 813-870-3100
Thought for the Day:
Bankruptcy related insights and information

Thought for the Day Archives: 2005-2009 | 2010 | 2011 | 2012 | 2013 | 2014 | 2015 | 2016

| 2017

5/12/2018

Where document creating master condo association and assessments was separate from document creating condominium, claim of lien does not relate back to recording of document allowing stripping of association lien even as against a 2nd mortgage.

5/12/2018

Punitive damages, as well as return of payment made by debtor after request by creditor awarded against law firm collecting prepetition debt after promise by debtor to repay such debt.

5/6/2018

Michigan Debtor's attempt at pro-se pre-bankruptcy planning backfires when trustee is allowed to sell her home.

4/28/2018

4/24/2018

Ohio courts denies discharge for failing to produce documents at 2004 examination. Note standard may be different in Florida.

4/21/2018

Over 100,000 views of blog https://tampabankruptcy.blogspot.com/. Can get updates subscribing there or on reddit consumer bankruptcy case site https://www.reddit.com/r/BankruptcyCaselawCns/ or follow me on twitter at  https://twitter.com/MichaelBarnet19

4/18/2018

Interesting case requiring City of Chicago to return car impounded for traffic tickets in chapter 13. Might have been different result if timely objection to plan was filed.

4/17/2018

We had recently had a chapter 12 case discharged that stripped down the farm/home property with a long term amortization at a reduced interest rate. When the client first met with us, he was under a bar order requiring permission to even file a new case, given prior unsuccessful cases both with and without attorneys. We were able to get permission to refile and successfully negotiate a reduction in the mortgage to the value of the farm and land, a reduction in the interest rate, as well as agree to payment terms over 15 years.

4/16/2018

Illinois court finds fiduciary duty to clients before retainer contract, requiring disclosure of effect of early payment of fees through plan on ability to retain vehicles if case is dismissed early.

4/15/2018

Sanctions awarded against attorney who markets to clients in foreclosures, then fails to provide for mortgages in chapter 13 plans (requiring debtors to attempt pro-se modifications) and provides for surrender after objections to such plans.  
In re Tabor, No. 15BK26544, 2018 WL 1768549, (Bankr. N.D. Ill. Apr. 11, 2018)

4/15/2018

If state law requires post-petition interest on domestic support obligations, then such interest must be paid through chapter 13 plans

4/7/2018

11th Circuit affirms bankruptcy court reopening case to compel surrender of homestead where chapter 13 plan indicated surrender and no statement of intent filed in converted chapter 7 case. In re Woide, No. 17-10776, 2018 WL 1633550 (11th Cir. Apr. 5, 2018)

4/3/2018

11th Circuit on KEL case that advising clients to charge attorneys fees violates debt relief agency provisions.

3/24/2018

11th Circuit: dismissal for improper service is res judicata in any future action that was or could have been raised in dismissed action.  
ERIC FERRIER, Plaintiff - Appellant, v. JAMES V. ATRIA, Defendant - Appellee., No. 17-11261, 2018 WL 1433742, (11th Cir. Mar. 22, 2018)

3/24/2018

Good analysis by 7th Circuit why judges should not require automatic turnover of tax credits/refunds, especially for below median income debtors.

3/23/2018

Deadline for early bird discount at NACTT Seminar at Fontainebleau Miami Beach 4/1/18. Note their website, including ordering area, is not secure so fax or mail payment.

3/22/2018

$13,050 default judgment under Telephone Consumer Protection Act and FDPCA.

3/20/2018

Debtor and counsel beware: incarceration of Debtor and disbarment of counsel for thwarting discovery. And no interlocutory appeal. 

3/18/2018

Chapter 13 trustee's successfully sued mortgage to determine mortgage debt to be unsecured where chapter 13 filed between date new mortgage paid off old mortgages and date new mortgage recorded deed of trust.  
In re: RAY WHITE & JAMIE M. WHITE, Debtors. HELEN M. MORRIS, as Chapter 13 Tr., Plaintiff, v. MORTGAGE SOLUTIONS OF COLORADO, LLC, Defendant., No. 16-BK-1240, 2018 WL 1352680, (Bankr. N.D.W. Va. Mar. 14, 2018)

3/18/2018

Debtor sentenced to 18 months in prison, 3 years supervised release, and $21,990 restitution to the US Trustee for failing to disclose gifts to family from $55,000 personal injury settlement received 8 months prior to filing chapter 7.
UNITED STATES OF AMERICA v. SHELLEY R. CALLAHAN (01), No. 5:13-CR-00119-01, 2018 WL 1322046, (W.D. La. Mar. 14, 2018)

3/15/2018

Extensive analysis of chapter 12: aggregate debt eligibility, income analysis, feasibility and liquidation by 6th Cir. B.A.P. 

3/12/2018

MD Fla District Court rules that Service of Rule 11 motion must be by US Mail unless opposing attorney has consented in writing to electronic service.  
AMBER LANCASTER, BRITTANY CRIPLIVER, BROOKE TAYLOR JOHNSON, CIELO JEAN GIBSON, CORA SKINNER, GEMMA LEE FARRELL, HEATHER RAE YOUNG, IRINA VORONINA, JESSE GOLDEN, JESSA HINTON, JOANNA KRUPA, KATARINA VAN DERHAM, MAYSA QUY, PAOLA CANAS, SANDRA VALENCIA, SARA UNDERWOOD, TIFFANY SELBY, TIFFANY TOTH, VIDA GUERRA, & KIM COZZENS, Plaintiffs, v. ANDREW HARROW, SUSAN HARROW, EYES WIDE SHUT, LLC, BYOB CLUB, INC., & THE BOTTLE CLUB, LLC, Defendants., No. 8:17-CV-634-T-33JSS, 2018 WL 1242239, (M.D. Fla. Mar. 9, 2018)

3/11/2018

Undue hardship complaint filed 6 1/2 years after chapter 7 discharge survives motion to dismiss; court may consider new hardships after discharge in meeting Brunner test.

3/8/2018

Illinois case details confirmation requirements in farm chapter 12 case.

2/28/2018

Never try to hide assets or income in bankruptcy.

2/23/2018

4th Circuit on good faith chapter 7, including $1,000/mo entertainment expenses and exempt assets sufficient to pay creditors.

2/23/2018

Court allows setoff against CD in jointly owned with Debtor's children 




2/21/2018

Credit union slapped with debtor's fees for filing unjustified complaint on refinancing 62 days prior to chapter 7 filing.

2/21/2018

Interest not required on 100% plans even when debtor not paying all disposable income in plan.

2/20/2018

Having a debtor arrested in a courthouse during a mediation resulted in unclean hands finding against creditor resulting in dismissal of some causes of action by creditor against debtor. 

Halvorson v. Halvorson, No. 8:15-AP-01391, 2018 WL 915043 (Bankr. C.D. Cal. Feb. 14, 2018)

2/16/2018

Beware 'boiler room' bankruptcy firms.

2/8/2018

11th Circuit on relation back of complaints to motions, and summary judgment under 11 U.S.C 523(a)(6).

2/5/2018

Important ruling for chapter 12's: PACA trust interest are liens.

1/30/2018

2nd Circuit finds that mere factual inquiry to clerk's office does not violate automatic stay, even if result of inquiry is an action in violation of the stay.

1/30/2018

11th Circuit affirms dismissal of case based on pro se debtor not satisfying trustee's statements of deficiencies prior to confirmation, without any formal objection by trustee and without separate hearing or motion to dismiss.

In re: MARTHA E. ECHEVERRY, Debtor. MARTHA E. ECHEVERRY, Plaintiff-Appellant, v. ROBIN R. WEINER, Defendant-Appellee., No. 17-12722, 2018 WL 509307, (11th Cir. Jan. 23, 2018). Possibly evidentiary issues: ie no transcript of confirmation hearing designated on appeal and did not reply to Trustee's brief.

1/22/2018

How to choose an attorney to represent you? 

1. Find an attorney who is experienced in the field of law. I have been practicing consumer bankruptcy law since 1988. Bankruptcy, and bankruptcy appeals is the only area of law I work in. I was a partner at Isaak and Barnett until 1992 when I opened my own firm.

2. Find an attorney recognized for his work in the field. I have been board certified in consumer bankruptcy law ince 1993, by the American Board of Certification. I have written an extensive analysis of the current version of the law which was linked on a national bankruptcy website, and have co-authored a book on bankruptcy appeals. 

3. Find an attorney who personally handles the case. At some firms you may see one attorney for the initial meeting then have one or more other attorneys, often with less experience, handling your case. I am the only attorney at the firm, and personally handle every case.

4. Find an attorney who will take the time both to fully understand your situation, and explain your options in language you understand. I schedule each new client appointment for at least an hour, and go over your financial situation in detail. I have a free consultation, so you can meet with me without incurring additional costs.

Bankruptcy is an important decision, as is which attorney you hire to represent you. It may be a good idea to meet with 2 or 3 different attorneys, see which one takes the time to understand you situation and explain your options. 

Call today to set a free consultation to discuss your options with us. Main office Tampa 506 N Armenia Ave., Tampa 813 870-3100. Appointments also available 38100 Meridian Ave., Dade City 352 521-0190

1/12/2018

1/5/2018

New bankruptcy scheme called 'hijacking' where 3rd party transfers deed to debtor in bankruptcy to stop foreclosure sale, debtor may not even know about it. 
In re: Elizabeth Vazquez, Debtor(s)., No. 2:16-BK-10699-NB, 2017 WL 6759067 (Bankr. C.D. Cal. Dec. 29, 2017)

1/2/2018

Debt limits may not be absolute ground for dismissal/conversion of chapter 13. Court denied trustee's request to dismiss when primary debt was student loans.
Over 25 Years in Florida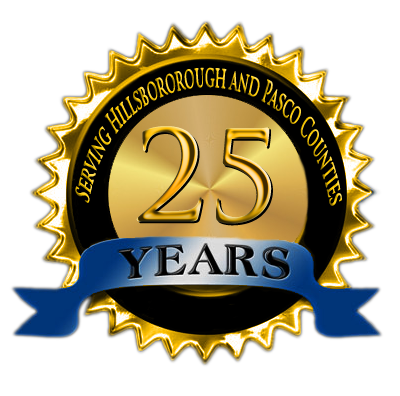 Michael Barnett has provided his services in and around Tampa, Florida covering Hillsborough, Pasco and Polk County for over 20 years.
Board Certified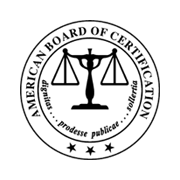 Mr. Barnett is board certified by the American Board of Certification in consumer bankruptcy law, and has been board certified since January 1993.
BBB Accredited

The BBB has determined that this business meets accreditation standards.