506 N. Armenia Ave. Tampa FL 33609 | 813-870-3100
Prepetition Credit Counseling continues to trip up debtors:
Prior to filing bankruptcy, debtors are required to take a credit counselling course. A survey of cases in which waiver of the credit counseling requirement was sought was listed in In re Grantham, 2020 Bankr. LEXIS 1228, Case No. 6:20-bk-11740-WJ (Bankr. C.D. Cal., 7 May 2020).
In this case while the husband completed credit counseling, the wife had not, and sought a waiver asserting both physical disability and mental impairment, indicating she sometimes wrestles with fatigue and concentrating; and experiences sever bone pain, fatigue, and nausea. The doctor's note accompanying the motion requests that she be excused from any court appearance, but did not state that she could not participate by telephone or computer. The court ruled against the debtor without an evidentiary hearing, finding that the allegations in the motion were insufficient to show she had lost her ability to think and reason rationally with respect to financial responsibilities, or was unable to participate in counseling by phone or computer.


The Court found that the credit counseling requirement contained in the law requiring a credit counseling course prior to filing is mandatory, and that the exceptions to the requirement must be strictly construed. The exception applies if the court determines, after notice and a hearing, that the debtor is unable to complete the requirements because of incapacity, disability, or active military duty in a military combat zone. The statute further defines incapacity as such impairment that the debtor is incapable of realizing and making rational decisions with respect to his financial responsibilities, and disability such that he is unable, after reasonable effort, to participate in an in person, telephone, or internet briefing as required.


The court cited numerous cases where a request for waiver was denied. In re Middleton, 2010 Bankr. LEXIS 4631 (Bankr. D.S.C. 2010) debtor had been found disabled by the Social Security Administration due to severe impairment from osteoarthritis and diabetic neuropathy, being unable to lift more than five pounds due to carpal tunnel and knee pain, and unable to sit for six hours or stand for two hours, or walk; and suffering from fibromyalgia and major depression. The court there denying the request finding that there must be a showing of no ability to obtain a meaningful briefing.


Similarly in In re Ferrell, 391 B.R. 292, 293 (Bankr. D.S.C. 2008) the court rejected debtor's argument that their physical impairment caused them to be unable to participate in an in-person, telephone or internet version of the financial management course. The 68 year old debtor had recently left a nursing home and suffered from heart problems, diabetes, and infections; and the spouse suffered from cancer. The court found this did not prevent them from participating in a telephone or internet course.


In In re Souter, 2010 Bankr. LEXIS 2158 (Bankr. N.D. Ind. 2010) the court denied a request where the debtor residing in a nursing home was asserted to be terminally ill, exhausted, and could not stay awake for any length of time. A debtor with a brain tumor was denied an exemption in In re Stockwell, 2006 Bankr. LEXIS 748, *1, *2 (Bankr. D.Vt. 2006) despite indicating having a hard time completing activities due to the accompanying illnesses and medication.

The court also noted cases where the motion for waiver of the counselling requirement was granted. In In re Powers, 2008 Bankr. LEXIS 5071 (Bankr. S.D.Ga. 2008) the waiver was granted because the debtor was involuntarily committed to an impatient treatment facility for schizophrenia and AIDS. Also granting a request was In re Tulper, 345 B.R. 322, 326 (Bankr. D. Colo. 2006) where one debtor suffered from 97% hearing loss and had lost 40% of the use of his hands and feet, and the other debtor was wheelchair bound, depending on an oxygen compressor/ventilator and needed 17 daily medications, suffered from heart problems, extensive tremors, sever asthma, a bad lung, arthritis, a disintegrated spine (2 disks missing) and a plate in her right ankle.

While noting cases finding that the credit counselling requirement has not been proven to provide assistance to debtors in seeking relief outside the bankruptcy context, rather it has become a perfunctory exercise with little or no substance which leaves a debtor $50-100 poorer (In re Sosa, 336 B.R. 113 (Bankr. W.D.Tex 2005) the Grantham court found it was bound by the statute and caselaw to dismiss Mrs. Grantham from the joint chapter 7 case.
Michael Barnett, Esq.
Michael Barnett, PA
506 N Armenia Ave.
Tampa, FL 33609-1703
813-879-3100
Over 25 Years in Florida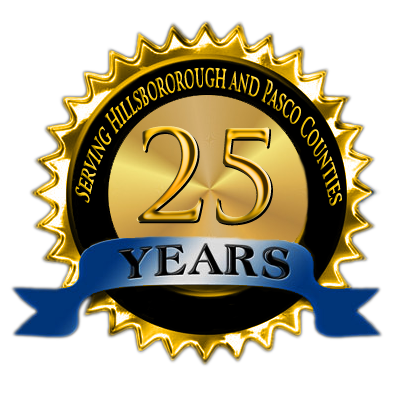 Michael Barnett has provided his services in and around Tampa, Florida covering Hillsborough, Pasco and Polk County for over 20 years.
Board Certified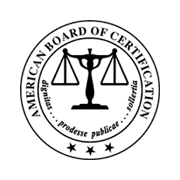 Mr. Barnett is board certified by the American Board of Certification in consumer bankruptcy law, and has been board certified since January 1993.
BBB Accredited

The BBB has determined that this business meets accreditation standards.