506 N. Armenia Ave. Tampa FL 33609 | 813-870-3100
Chapter 11 Bankruptcy:
While Chapter 11 Bankruptcy is usually a corporate reorganization allowing corporations to stay in business if they can adjust their finances to create a positive cash flow, it also can be filed for individuals when chapter 7 or chapter 13 do not work well.
Congress recently passed a new law called Subchapter V chapter 11 which streamlines procedures and should result in a less expensive and expedited process for corporations that have less than $7.5 million (which limit will be reduced as of 27 March 2021 to business with debts less than $2,725,625).
This is a complicated area of law, and we offer a free consultation to determine whether and which type of chapter 11 is the best fit for an individual client.
Mr. Barnett has experience in both debtor and creditor representation in regular chapter 11 cases.
Chapter 11 has traditionally been reserved for corporate reorganizations. This can be used by corporations to reduce payments on unsecured debts, to downsize their operations, and to reorganize into a profitable operation that can continue to do business. Depending on the size of the business, there are different types of chapter 11 reorganizations, with different requirements and advantages for each.

The longest standing type of case is the normal chapter 11, where there is no limit to the total debt owed. In order to get the general chapter 11 case approved either all creditors must be paid in full, or one class of impaired creditor must vote in favor of the plan of reorganization. This type of case does require a lengthy disclosure statement to be sent to all creditors, and requires fees to the US Trustee office each month the case is pending based on the monthly expenses of the business. All chapter 11s require monthly reports to the trustee's office of the income and expenses of the business.

If the debtor has less than $2,725,625 in debts (temporarily increased to $7.5 million total debts until 27 March 2021) and it's business is not owning a single piece of real estate, and at least 50% of the debt arise from the business activities of the debtor it can qualify as a small business debtor. This provides for a somewhat expedited process for reorganization, but still requires one class of impaired creditors to vote in favor of the plan of reorganization. This type of case should be less expensive than the normal chapter 11 described above.

Debtors that qualify as small business debtors per above, have a choice to file under Subchapter V bankruptcy. This is a substantially expedited process, generally less expensive, that does not require an impaired class of creditors to vote in favor of the plan of reorganization, and which does not require a formal disclosure statement. Instead of paying the US Trustee based on the monthly expenses, the business pays in individual trustee appointed for that case based on the time spent by the trustee, who is charged with assisting the debtor to reorganize.
Michael Barnett, Esq.
Michael Barnett, PA
506 N Armenia Ave.
Tampa, FL 33609-1703
813-879-3100
Over 25 Years in Florida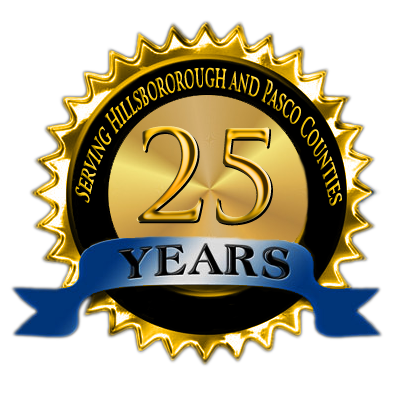 Michael Barnett has provided his services in and around Tampa, Florida covering Hillsborough, Pasco and Polk County for over 20 years.
Board Certified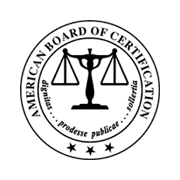 Mr. Barnett is board certified by the American Board of Certification in consumer bankruptcy law, and has been board certified since January 1993.
BBB Accredited

The BBB has determined that this business meets accreditation standards.