506 N. Armenia Ave. Tampa FL 33609 | 813-870-3100
Thought for the Day Archive - 2012:
Bankruptcy related insights and information
Thought for the Day Archives: 2005-2009 | 2010 | 2011 | 2012 | 2013 | 2014 | 2015 | 2016 | 2017 | 2018 | 2019
12/15/2012
$79,500 principal reduction with Citimortgage modification just approved, reduction of interest rate to 2% increasing to maximum of 3.625. See more at https://hillsboroughbankruptcy.com
11/19/2012
Agency/negotiable instrument status of mortgage notes. Oral argument 2nd DCA.
11/19/2012
Realtor's post sale expectations as conflict of interest. In re New River Dry Dock, Inc., 2012 WL 5675911 (11th Cir., 2012).
11/11/2012
Kentucky bankruptcy court rules on issue of insurance proceeds after car totaled in chapter 13 when claim was crammed down. IN re Kelley, 2012 WL 5457331 (Bankr. E.D. Ky 2012).
11/09/2012
Terry (Eric?) has added a case note to some praecipes, In re Parks, 475 BR 703 (Bankr. 9th Cir BAP, 2012) indicating that voluntary 401k deductions are not proper deductions on chapter 13 B22C's, but most of the case law (ie In re Seafort, 669 F.3d 662 (6th Cir. 2012) seem to limit this to additional contributions once the 401k loans are paid off. An issue likely to be coming to a confirmation near you.
Updated analysis: https://www.hillsboroughbankruptcy.com/1017checklist.htm#p10p7
Looks like majority position remains allowed to keep same 401k contribution, but once loan paid off disposable income increases.
11/06/2012
Discussion of acts by mortgage company in delayed foreclosure as possible violation of discharge injunction. In re Brown, 2012 WL 5378173 (Bankr. W.D. Pa. Nov 1, 2012).
10/25/2012
10th Circuit reverses bankruptcy court's inclusion of social security benefits in disposable income; debtor included deduction on schedule J for exempt benefits. In re Cramner, 2012 WL 5235365 (10th Cir., Oct 24, 2012).
10/23/2012
Judge Williamson's order ruling that 707(b) does not apply to cases filed under chapter 13 and converted to chapter 7.
10/06/2012
Internet, cell phone charges as possible allowed telecommunications charges on the means test.
09/18/2012
Judge Williamson disallows attorneys fees on mortgage claim in hearing held yesterday. The Debtors' filed chapter 13 on March 3, 2012. Citimortgage, Inc. filed a claim asserting an arrearage consisting of the March 1 payment and $750 attorneys fees, Phelan Hallinan PC firm from Ft. Lauderdale. We rejected $400 settlement offer. Judge Williamson disallowed fees in full.
09/16/2012
Debtor's counsel receipt of fee from prior case constitutes preference.
09/15/2012
Security Concerns:
Sensitive documents such as tax returns being sent to trustees can be intercepted and viewed by others if not sent securely. https://en.wikipedia.org/wiki/Email_privacy
Adobe Acrobat X allows encryption of pdf files, and Terry's office can accept these encrypted documents (I recommend using the debtor's social security number as the encryption key). Terry's office will be beta testing another solution shortly, but in the meantime I recommend using encryption on any documents showing bank account numbers or social security numbers.
09/05/2012
Judge Killian in Miami rules that modification of confirmed chapter 13 plans are not restricted by applicable commitment period.
09/04/2012
Judge Briskman denies request by Lori Patton, Orlando chapter 7 Trustee, for administrative expense claim related to asset report ordered in every case.
09/04/2012
Court rules on location and extent of deposition of defendant corporation in a mortgage fraud adversary.
09/01/2012
Cases still being dismissed for no credit counselling. Sigh.
09/01/2012
Texas bankruptcy court approves 4.25% cramdown rate on oversecured non-homestead mortgage claim.
08/31/2012
Was at recent confirmation hearing with David Stein, where Kelly said that they would not second guess debtor's decision as to whether roommate/significant other/etc was member of household or separate from household for purposes of B22C.
06/20/2012
Details on settlement between state attorneys general and mortgage servicers.
03/22/2012
Court sets limits on fees to trustee counsel. In re McLean Wine Co, Inc., 463 B.R. 838 (Bankr. E.D. Mich 2011).
03/18/2012
Judge Williamson rules that reaffirmation filed without court hearing and approval is invalid when debtor is pro-se. In re Pitts, 462 B.R. 844 (Bankr. M.D. Fla. 2012).
03/17/2012
Judge Schermer looks behind language in marital settlement agreement to find that obligation designated as property settlement is actually spousal support. In re Throgmartin, 462 B.R. 836 (Bankr. M.D. Fla. 2012).
03/12/2012
Chapter 12 permitted to avoid mortgage based on error in legal description. In re Caine, 462 B.R. 688 (Bankr. W.D. Ark. 2011).
02/02/2012
Judge Steele reverses Ft. Meyers decision supporting Jon Waage's claim that social security income must be devoted to projected disposable income. IN re Vanderbosch, 459 B.R. 140 (M.D. Fla. 2011).
02/01/2012
Chapter 13 debtors with Terry Smith as trustee may now send their plan payments electronically. To set this up register with the trustee's office here.
01/15/2012
Beware of newest problem alleged by US Trustee against major bankruptcy firm in Tampa, that the standard fee quoted and contract provides solely to file the case and that a separate contract and separate fee is required for continued representation post-bankruptcy (case #09-mp-0010-MGW). Be sure to fully understand what the retainer provides for, and read the contract before hiring an attorney. The firm should have the contract available on their website, and be able to explain the terms in full when you hire them.
01/01/2012
Hoping all our clients and business associates had a wonderful holiday season and a much better new year.
Over 25 Years in Florida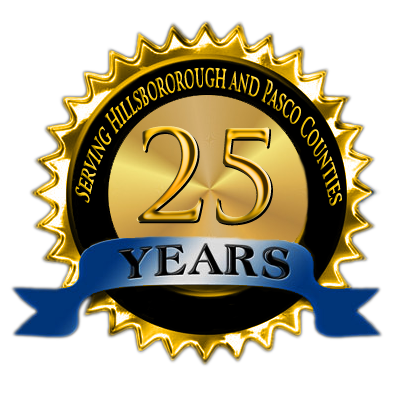 Michael Barnett has provided his services in and around Tampa, Florida covering Hillsborough, Pasco and Polk County for over 20 years.
Board Certified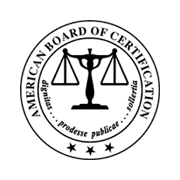 Mr. Barnett is board certified by the American Board of Certification in consumer bankruptcy law, and has been board certified since January 1993.
BBB Accredited

The BBB has determined that this business meets accreditation standards.