506 N. Armenia Ave. Tampa FL 33609 | 813-870-3100
Thought for the Day Archive - 2013:
Bankruptcy related insights and information
Thought for the Day Archives: 2005-2009 | 2010 | 2011 | 2012 | 2013 | 2014 | 2015 | 2016 | 2017 | 2018 | 2019
11/30/2013
Celebrate small business Saturday. Buy local. Just...if you are hiring a bankruptcy attorney...better not to charge fees.
11/11/2013
Thank you to all who serve
11/05/2013
New means test figures Nov 15. Looks like median income went down slightly in Florida.
10/21/2013
Chapter 12 priming lien under §364(d).
10/21/2013
Discharge injunction violation damages awarded, but FDPCA claim denied against debt collector in Virginia case.
10/20/2013
In chapter 13 bankruptcy you can keep running your business, it can catch up or possibly modify mortgages on your home, and lets you keep assets you might not be able to keep in chapter 7. While it is not the best choice for everyone, for some clients it meets their needs to adjust their debts while keeping control of their assets. I have over 25 years experience in chater 7 and chapter 13.
10/09/2013
Workers compensation settlements in confirmed chapter 13s, a more nuanced analysis.
10/07/2013
Civil contempt judgment of $147,000 against Kentucky debtor for failure to turnover property to trustee.
10/03/2013
Good analysis of late filed tax returns, dischargeability, Substitute for Returns.
10/01/2013
The bankruptcy court remains open despite the government shutdown. We are still filing bankruptcies, and all hearings are still on,
09/26/2013
District Court, SD Fla affirms sanctions against Fla. DOR for continued collection letters on back child support after order confirming plan.
09/01/2013
I just met with a client that had hired one of the big bankruptcy/foreclosure firms that have advertisements everywhere. He said he had paid them $475/month for 11 months, and they couldn't tell him what they had done for him, and refused to provide him a copy of his file. He indicated he never even met with an attorney. If you are having problems with the mortgage, DO NOT hire someone from a tv advertisement, meet with an attorney, ask them how long the attorney has practiced law, whether they are board cerfified, and see exactly what they are going to do for you and what timeframe you can expect for results.
Too many of the big firms just have you meet with a 'debt relief agent' who is probabaly an assistant who is not qualified to practice law, that saves them money and lets them have a much larger caseload without spending the money for attorneys to support the caseload. You are much better off with a smaller, more qualified attorney who pays attention to your individual situation, and take the time to explain your options to you.
06/20/2013
Debtor who had paid herself back salary instead of turning over funds to creditor holding lien on proceeds found liable under §523(a)(6) for amount of money paid. In re Razykowski, 2013 WL 3043410 (Bankr. E.D. Pa., 2013).
06/13/2013
Judge Williamson on use of reverse corporate veil piercing to exempt corporate assets in personal case. In re Checiak, 2013 WL 2468865 (Bankr. M.D. Fla. 2013).
05/30/2013
Interesting order to show case in 8:12-bk-10795-CPM, Pro se debtor presented default judgments to be certified by clerk's office showing Judge McEwen's signatures, all were forged in non-existent adversaries. Debtor alleges one Ajit A. Narashimhan, CEO of Pro Se Litigant (PSL, LLC) in California provided them to him, though no real explanation of details in written response. May be a new scam out there to beware of.
* Followup per docket: DISCHARGED FAVORABLY...BENCH ORDER...COURT TO MAKE REFERRAL TO US ATTORNEY'S OFFICE...(Entered: 05/30/2013). Still would be interested in full story.
04/15/2013
Just had someone see me that had seen one of the big firms that advertise on TV for bankruptcy filings, and recommended a chapter 7, but never bothered to ask him what he owned. How these firms can stay in business I really don't know.
04/03/2013
Website updated to Dreamweaver. www.hillsboroughbankruptcy.com
04/01/2013
Sanctions against student loan creditor for collection efforts after claim disallowed. In re Hann, 2013 WL 1277132 (1st Cir., 2013.
03/21/2013
Modification of Reverse mortgages in chapter 13. In re Griffin, 2013 WL 1123826 (Bankr. D.Md. 2013).
03/21/2013
Plan provision prohibiting post-petition interest and charges on §523(a)(9) debt upheld when creditor failed to object. In re Reischartz, 2013 WL 1143755 (Bankr. E.D. Wis. 2013).
03/05/2013
Three oral rulings by Judge Williamson today: 1. Unemployment compensation not exempt after received, as distinguished from workers compensation payments; 2. §57.105(7) cannot be used to tax fees against creditor who unsuccessfully objected to judicial lien avoidance, and 3) §1322(b)(9) in conjuction with §1322(a)(5)(C) might be able to vest surrendered real estate in the mortgage. At luncheon Judge Delano suggested selling the real estate to the investors buying residences from chapter 7 estates, which might cause less title issues.
02/21/2013
Antimodification provisions of §1322(b)(2) expanded by Court in Michigan. In re Kelly, 12-61616-MBM, 2013 WL 603138 (Bankr. E.D. Mich. Feb. 19, 2013).
01/19/2013
Analysis of Condo and Homeowners Association lien stripping.
* This appears to be the most popular post on blog. almost 1300 views as of today
01/17/2013
Just a quick FYI to Tampa bankruptcy attorneys, at a hearing before Judge McEwen with Walt Bullington yesterday, Walt was trying to amend a plan to surrender a home that was being paid outside the plan. The mortgage was objecting requesting an order that such debt would be nondischargeable as a debt not dealt with or affected by the plan, and §1329(a)(1) only allows modification of claims provided for by the plan.

Query, should debtor's change the treatment of mortgages being paid outside to say surrender, but just keep paying?
01/06/2013
Another option for debtor's challenging mortgage fees under Rule 3002.1.
Over 25 Years in Florida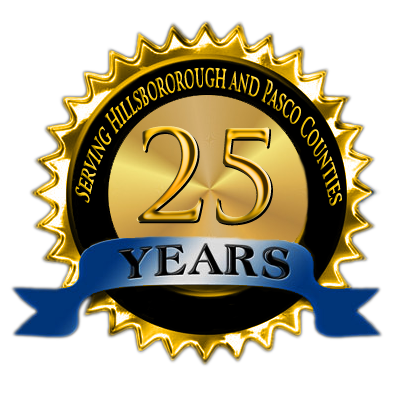 Michael Barnett has provided his services in and around Tampa, Florida covering Hillsborough, Pasco and Polk County for over 20 years.
Board Certified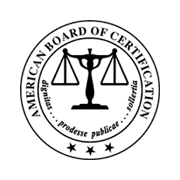 Mr. Barnett is board certified by the American Board of Certification in consumer bankruptcy law, and has been board certified since January 1993.
BBB Accredited

The BBB has determined that this business meets accreditation standards.