506 N. Armenia Ave. Tampa FL 33609 | 813-870-3100
Thought for the Day Archive - 2017:
Bankruptcy related insights and information
Thought for the Day Archives: 2005-2009 | 2010 | 2011 | 2012 | 2013 | 2014 | 2015 | 2016 | 2017 | 2018 | 2019
12/25/2017
Hoping everyone has a wonderful Christmas and a great new year
12/22/2017
What happens when client wants to reaffirm debt to keep credit reporting but mortgage rejects: got order from Judge McEwen 1) determining debtor complied with §521(a)(6), 2) Chase directed to treat debt as reaffirmed, 3) Chase directed to report debt as through reaffirmed to all 3 credit bureaus, 4) clerk to send order to credit bureaus, and 5) Admin Order FLMB-2015-9 permits lender to refinance or modify mortgages upon debtor's requires without violation of discharge injunction, and provides that Chase shall not reject such refinancing or modification based on such discharge.
12/18/2017
You know the debtor is off to a bad start when the decision starts 'Before the Court is another one of pro se Debtor's rambling pleadings having nothing to do with this bankruptcy but demonstrating the prophecy of Yogi Berra that "if you don't know where you're going, when you get there you will be lost."'
In re: KHRISHNA KUMAR AGRAWAL, Debtor., No. 16-11253-JDL, 2017 WL 6403066 (Bankr. W.D. Okla. Dec. 14, 2017)
12/18/2017
Judge May disallows $347,490 late filing penalty by IRS in chapter 7 where trustee did not request extension but filed by extension deadline, finding equitable cause to subordinate late filing fee under 11 U.S.C. 510(c)(1). 

In re Colony Beach & Tennis Club, Ltd. Debtor., No. 8:09-BK-22611-KRM, 2017 WL 6397719 (Bankr. M.D. Fla. Dec. 13, 2017)
12/15/2017
Note Subreddit for consumer bankruptcy caselaw
12/15/2017
3d DCA reverses dismissal of foreclosure re evidence of prior servicing information testimony
12/14/2017
Chapter 13 discharge revoked when creditor showed that debtor had not remained current on mortgage payments being paid outside chapter 13 plan. Fact that there were 'discussions' regarding mortgage modification irrelevant absent a modification agreement. 
In re: RHEANNA KAY CHANCELLOR, Debtor., No. 11-45924-13, 2017 WL 6371364 (Bankr. W.D. Mo. Dec. 12, 2017)
12/14/2017
11th Circuit finds that confirmed plan did not prevent car from revesting in pawn broker.
12/11/2017
When you hire a bankruptcy attorney 4 days after you borrow $5900 from a credit union you are likely to have such debt declared nondischargeable.  
In re James, No. 17-23577, 2017 WL 6034115, (Bankr. N.D. Ill. Dec. 4, 2017)
12/11/2017
Litigious creditor attorney ends up with over $250,000 sanctions for not dismissing action after being informed of stay, 11th Circuit reads §362(k)(1) broadly.
12/5/2017
Pro se clinic training seminar today 12-1 pm in 5th floor training room. Will do brief summary of what commercial or creditor attorneys should know about representing consumer bankruptcy, including the amended ethics rule, exemptions, and the means test. Also will have a example of a counseling appointment.
11/29/2017
Solicitor General recommends US Supreme Court review in dischargeability case
11/27/2017
Debtor's undisclosed withdrawals of $4,800 from bank just over a week prior to filing, admitting at 341 she had about $3,500 on date of filing, and that she then spent funds after filing resulted in denial of discharge both for false oath 11 U.S.C. 727(a)(4)(A) and transferring property of the estate 727(a)(2)(B).
In Re STEPHANIE ELAINE SWISHER, Debtor. JEFFREY D. RICHARDSON, Chapter 7 Tr., Plaintiff, v. STEPHANIE ELAINE SWISHER, Defendant., No. 17-70310, 2017 WL 5634594 (Bankr. C.D. Ill. Nov. 22, 2017)
Judge complained that debtor's attorney failed to make adequate inquiries prior to filing or explain consequences of inaccurate information.
11/14/2017
Judge Delano, denying a motion for reconsideration. 
Far too often, litigants operate under the assumption, as Appellants do here, that any adverse ruling confers on them a license to move for reconsideration, and utilize such motion as a platform to relitigate issues that have already been decided or otherwise seek a "do over." Such use of Rule 59 is improper. Indeed, a court's order is not intended as a mere first draft, subject to revision at the litigant's whim.5
In re: Gary Reed Sligar, Debtor., No. 9:16-BK-08276-FMD, 2017 WL 5256211, at *1 (Bankr. M.D. Fla. Nov. 13, 2017)
11/14/2017
11th Circuit reverses District court's dismissal with prejudice of complaint challenging foreclosure on their Georgia home when bank confirmed foreclosure sale post-petition from chapter 13 without lifting stay. Complaint dismissed by District Court for failure to state a claim, by not stating what interest debtor had in the property, or when the mortgage company acted and how they became aware of the bankruptcy. Plaintiff/debtor had not sought leave to amend the complaint. 11th Circuit found that given plaintiff's later assertion that they were on the property and property was listed on the schedules, district court should have granted pro se plaintiffs leave to amend complaint. 
Goguette v. U.S. Bank Nat'l Ass'n, No. 16-17017, 2017 WL 5192360, at *1 (11th Cir. Nov. 9, 2017)
11/14/2017
Judge Funk denies confirmation of a 47 month plan proposing 100% to general unsecured creditors and provided for continued contractual payments on the student loans outside the plan, but appeared to have ceased such payments post-petition and is currently in forbearance. The student loan did not object to the plan. 
In re Ryan, No. 3:17-BK-1507-JAF, 2017 WL 5160106, (Bankr. M.D. Fla. Nov. 7, 2017)
11/14/2017
Marital adjustment proper for mortgage payments on which non-filing spouse is liable.
10/27/2017
Farm bankruptcy bill signed by President Trump to allow sales of farm assets to fund chapter 12 bankruptcy without having to pay higher taxes on capital gains. 
10/24/2017
Reopening chapter 7 to Exempt of Personal Injury claim allowed even if bad faith, citing Law v Siegel
10/23/2017
New consumer bankruptcy caselaw subreddit
10/21/2017
Order to show cause against Debtor's attorney for signing reaffirmation agreement for debtor with no income.  
IN RE: ANDREW S. MILLER FABIOLA A. MILLER, Debtors, No. 17-15592 ELF, 2017 WL 4685005 (Bankr. E.D. Pa. Oct. 18, 2017)
10/21/2017
Judge McEwen finds tax debt nondischargeable under 523(a)(1)(C) where debtor had substantial income and lived a lavish lifestyle.
10/18/2017
Important case on Tenancy by the Entireties presumption in Florida.
10/18/2017
How to choose an attorney to represent you? 
1. Find an attorney who is experienced in the field of law. I have been practicing consumer bankruptcy law since 1988. Bankruptcy, and bankruptcy appeals is the only area of law I work in. I was a partner at Isaak and Barnett until 1992 when I opened my own firm.
2. Find an attorney recognized for his work in the field. I have been board certified in consumer bankruptcy law ince 1993, by the American Board of Certification. I have written an extensive analysis of the current version of the law which was linked on a national bankruptcy website, and have co-authored a book on bankruptcy appeals. 
3. Find an attorney who personally handles the case. At some firms you may see one attorney for the initial meeting then have one or more other attorneys, often with less experience, handling your case. I am the only attorney at the firm, and personally handle every case.
4. Find an attorney who will take the time both to fully understand your situation, and explain your options in language you understand. I schedule each new client appointment for at least an hour, and go over your financial situation in detail. I have a free consultation, so you can meet with me without incurring additional costs.
Bankruptcy is an important decision, as is which attorney you hire to represent you. It may be a good idea to meet with 2 or 3 different attorneys, see which one takes the time to understand you situation and explain your options. 
Call today to set a free consultation to discuss your options with us. Main office Tampa 506 N Armenia Ave., Tampa 813 870-3100. Appointments also available 38100 Meridian Ave., Dade City 352 521-0190
10/17/2017
Court affirms bankruptcy ruling that arbitration clause inapplicable to student loan dischargeability case as it is a core bankruptcy proceeding. 28 U.S.C. § 157(b)(2)(I).  
In re: JANAY L. FARMER, Debtor. NAVIENT SOLUTIONS, LLC, Appellant, v. JANAY L. FARMER, Appellee., No. C17-0764-JCC, 2017 WL 4619209 (W.D. Wash. Oct. 16, 2017)
10/15/2017
Creditor continued to debit debtor's bank post-petition, sanctioned $163.90 for actual damages for debits, $240 lost wages, $88.20 mileage, $6,059.24 attorney fees and costs, and $3,500 punitive damages (misinformed debtor, did not participate in case).  
IN RE DANIEL R. WITHAM MINNIE MARIE WITHAM DEBTORS, No. 17-20703, 2017 WL 4570698 (Bankr. E.D. Ky. Oct. 12, 2017).
10/09/2017
Maryland bankruptcy court rejects broad interpretation of 'educational benefit' discharge under §523(a)(8)(A)(ii), finding private student loans would not qualify.
10/09/2017
Post-discharge, and post-foreclosure sale (to HoA) mortgage statements (7 years post chapter 7 discharge, statement of intent to surrender) may be subject of FDCPA suit despite relatively weak language in statement recognizing non liability when it included a payment coupon for $135,960.34. Order denying motion to dismiss. Distinguishing from Helman v. Bank of America, 685 F. App'x 723 (11th Cir. Apr. 12, 2017). 
HAYDEE LILLY, Plaintiff, v. BAYVIEW LOAN SERVICING, LLC, Defendant., No. 217CV345FTM99MRM, 2017 WL 4410040 (M.D. Fla. Oct. 4, 2017)
10/09/2017
Judge McEwen opinion re post-petition foreclosure sale in pro-se case; denying contempt against Judge (may not have known of bankruptcy at time of sale), but finding that sale was void even if property not disclosed on petition. 
In re: Guerda Jocelyn, Debtor., No. 8:17-BK-06140-CPM, 2017 WL 4465023 (Bankr. M.D. Fla. Oct. 5, 2017)
10/06/2017
District Court in Middle District of Florida finds Florida Consumer Collection Protection Act (FCCPA) preempted by Fair Credit Reporting Act (FCPA) where allegation is solely the creditor's reporting of inaccurate information to credit bureau with no other collection efforts. Case involved chapter 7 bankruptcy discharge.
STANLEY ARNOLD, Plaintiff, v. CAPITAL ONE SERVICES, LLC, et al., Defendants. Additional Party Names: Experian Info. Sols., Inc., Trans Union, LLC, No. 8:17-CV-1416-T-33AEP, 2017 WL 4355625 (M.D. Fla. Oct. 2, 2017)
10/04/2017
Important appellate decision from Southern District excluding voluntary contributions to retirement/annuities are excluded from the means test, and do not cause plan to be filed in bad faith.
09/25/2017
NY Bankruptcy Court reject's chapter 7 trustee's fraudulent transfer claim against school for tuition paid for debtor's minor children.
09/20/2017
11th Circuit sets new standard for judicial estoppel as to non-disclosed causes of action.
09/20/2017
Judge Williamson finds that Rooker-Feldman Doctrine does not require him to follow state court judgment holding lesser amount is owed on debt than was provided for in prior chapter 11 case. 

In re: Namal Enterprises, LLC, Debtor., No. 8:16-BK-07190-MGW, 2017 WL 4129618, at *4 (Bankr. M.D. Fla. Sept. 15, 2017). 
Rooker Feldman only prohibits federal district courts from exercising appellate jurisdiction over state courts. State court judgment was not final, and thus subject to review by bankruptcy court, since appeal of state court judgement was pending when bankruptcy was filed.
09/15/2017
Extending our special: We will file chapter 13 cases for no attorneys fees to be paid prior to filing if it we accept the case, it is a first bankruptcy filing and there is no deadline within 14 days. Call now for a free consultation.
09/08/2017
Federal and bankruptcy courts in Tampa closed today and Monday. Our law office will close around noon today and be closed through and including Monday.
08/31/2017
District court in Illinois reverses bankruptcy court decision requiring debtor to pay portion of lump sum retroactive social security benefit into plan as condition of confirmation (good faith). The appellate court determined that social security benefits may not be considered in chapter 13 pursuant to 42 USC 407 and the strictures of the means test.
08/17/2017
Conflicting decisions among Florida bankruptcy judges on valuation of property in cases converted from chapter 13 to chapter 7.
07/28/2017
Cramdown of mortgage in chapter 13 enforced against mortgage after discharge when mortgage did not participate in bankruptcy. (May have been a §1322(c)(2) issue allowing reduction of interest rate).
07/24/2017
Late exemption claim allowed despite alleged debtor misconduct.
07/23/2017
Hoping I don't have to cite this case often.  
In re: SEMCRUDE L.P., et al., Debtors ARROW OIL & GAS, INC., et al v. J. ARON & COMPANY, et al ANSTINE & MUSGROVE, INC; ARROW OIL & GAS INC; BEASLEY OIL COMPANY; BLAKE EXPLORATION LLC; BRADEN-DEEM INC; CALVIN NOAH, d/b/a Calvin Noah Oil Company; CMX INC; CASEY MUSGROVE OIL CO, INC; CENTRAL OPERATING INC; CLARK EXPLORATION COMPANY; CORAL COAST PETROLEUM INC; CRAWLEY PETROLEUM CORP; DC ENERGY INC; D.E. EXPLORATION INC; DAVIS PETROLEUM INC; DAYSTAR PETROLEUM INC; DK OPERATING INC; DOUBLE EAGLE EXPLORATION INC; DRILLERS AND PRODUCERS INC; DUNCAN OIL PROPERTIES INC; FAIRFIELD OIL & GAS CORP; THE GLOCO LLC; GMX RESOURCES INC; GRA EX, LLC; GREAT PLAINS ENERGY, INC; GROUND DEVELOPMENT CO; HERMAN L LOEB, LLC; H.I. INC; J&D INVESTMENTS, LLC; JACK EXPLORATION, INC; KAHAN & ASSOCIATES INC; KEITH F. WALKER OIL & GAS CO., LLC; KINGERY DRILLING CO; KLM EXPLORATION COMPANY INC; LANCE RUFFEL OIL & GAS CORPORATION; LANDMARK RESOURCES INC; LARIO OIL & GAS CO; L&J OIL PROPERTIES, INC; LD DRILLING, INC; LITTLE BEAR RESOURCES, INC; MCCOY PETROLEUM CORPORATION; MCGINESS OIL COMPANY OF KANSAS; MESA EXPLORATION COMPANY, INC; MID-CONTINENT ENERGY CORPORATION; MOLITOR OIL, INC; MULL DRILLING COMPANY, INC; MURFIN DRILLING COMPANY, INC; MUSGROVE ENERGY INC; MUSTANG FUEL CORP; NYTEX ENERGY LLC; OIL COMPANY OF AMERICA INC; OKLAHOMA OIL & GAS MANAGEMENT INC; PICKRELL DRILLING COMPANY, INC; PROLIFIC RESOURCES, LLC; RAMA OPERATING COMPANY, INC; RANDON PRODUCTION COMPANY INC; RED OAK ENERGY INC; RITCHIE EXPLORATION INC; RJ SPERRY CO; ROSS HOENER, INC; SEEKER, LLC; SHORT & SHORT, LLC; SNYDER PARTNERS; STEPHENS & JOHNSON OPERATING CO; TEMPEST ENERGY RESOURCES LP; TEX-OK ENERGY LIMITED PARTNERSHIP; TGT PETROLEUM CORPORATION; THREE-D RESOURCES, INC; THOROUGHBRED ASSOCIATES, LLC; TRIPLEDEE DRILLING CO., LLC; TRIPOWER RESOURCES, LLC; VIKING RESOURCES, INC; V.J.I. NATURAL RESOURCES INC; VEENKER RESOURCES, INC; VESS OIL CORPORATION; VINCENT OIL CORPORATION; W.D. SHORT OIL COMPANY, LLC; WELLCO ENERGY, INC; WELLSTAR CORPORATION; WHITE EXPLORATION INC; WHITE PINE PETROLEUM CORPORATION, Appellants In re: SEMCRUDE L.P., et al., Debtors BP OIL SUPPLY COMPANY, No. 15-3094, 2017 WL 3045889 (3d Cir. July 19, 2017)
07/17/2017
Post-confirmation modification of 910 claim changing treatment from cramdown to surrender allowed by Delaware court, noting it is following majority opinion. 
07/16/2017
The limits of quasi-judicial immunity from sanctions for violation of the automatic stay.
07/05/2017
Interesting case on the Rooker-Feldman doctrine: In re Isaacs, No. 16-8041, 2017 WL 2838101 (B.A.P. 6th Cir. July 3, 2017). Debtor got a 2nd mortgage, did not realize it had not been recorded. Filed chapter 7, discharged the debt, then mortgage recorded 3 months after chapter 7 filed without lifting automatic stay. In August 2014 successor filed foreclosure and obtained state court order determining that mortgage was valid. Just prior to sale Debtor filed chapter 13 and sought to avoid mortgage.
Court denied motion, asserting that Rooker-Feldman prohibits attempt to reverse state court decision absent assertion of a new independent claim. Since mortgage was valid against debtor when original chapter 7 was filed, there was no new claim asserted to challenge state court judgment.
07/02/2017
Order on Order to Show Cause to Bank of America by Judge McEwen: Requiring following procedures for debtors in bankruptcy 1) to minimize possibility of human error in data entry when bankruptcy requires modification of interest rate, maturity or other terms of loan; 2) to correct human error for debtors in bankruptcy including making inquiry when it receives payments in an amount different from the original contract; 3) Notice to debtors of intent to reject and of why it is rejecting payments it perceives as insufficient. 
In re: Martin Northrop & Andrea Northrop, Debtors., No. 8:10-BK-24705-CPM, 2017 WL 2799848 (Bankr. M.D. Fla. June 27, 2017)
06/28/2017
11th Circuit rules that §707(b) applies in cases converted from chapter 13 to chapter 7.
06/26/2017
11th Circuit rules that in determining value given to a debtor for §548 Reasonable Equivalent Value - test is objective value of the benefit received rather than the subjective value to the debtor; reversing finding for chapter 7 trustee where rent paid to debtor for portion of home was reasonable but allegedly part of a scheme to defraud creditors.
In Re: CARIBBEAN FUELS AMERICA, INC, Debtor. JONATHAN MCHENRY, Plaintiff - Appellant, v. DREW M. DILLWORTH, Defendant - Appellee., No. 16-15786, 2017 WL 2703541, at *1 (11th Cir. June 22, 2017)
06/24/2017
Always try to negotiate reaffirmations with car lenders. We had a request for reaffirmation from Alaska Credit Union for $23,684 on a car worth about $12,000-15,000. After getting a deal with 722 Redemption Funding at 24%, Alaska CU offered a reaffirmation at $12,825 at 3.99% over 48 months.
06/13/2017
Judge McEwen sanctions Greentree for not verifying value of property in reaffirmation agreement (instead just using the loan balance as the value). In re Velazquez, 8:15-bk-01712-CPM, 5/17/17. Debtor's counsel should be cautioned same issue could arise against them if reaffirmation on house or cars are not modified to show actual value. Car reaffirmations often assert unrealistic values of the vehicles.
06/12/2017
Celebrating 20 years with the American Board of Certification
06/06/2017
Injunction issued by Southern District of Florida court against debt relief agency, going under many names, alleging fraud against consumers. Names include Financial Freedom National, Institute for Financial Freedom, 321 Loans, Instahelp America, Inc., Helping America Group, United Financial Support, Breeze Financial Solutions, 321Financial Education, Credit Health Plan, Credit Specialists of America, American Advocacy Alliance, and many others.
05/27/2017
Email communications-ABA ethical standards- limit to non-sensitive information.
05/12/2017
Upcoming free ABI seminar on Chapter 12.
05/09/2017
Amendment of plan post-confirmation under §1329(a) does not require strict application of best interest test of §1325(b)(a)(B), and debtors do not need to demonstrate that all their projected disposable income is devoted to making plan payments under the modified plan. In re Sunahara, 326 B.R. 768 (9th Cir. BAP, 2005).
05/05/2017
New pro bono resource from American Bar Association.
05/03/2017
Sanctions against DiTech for continuing to assert mortgage arrearage after order determining debtors were current, including $10,000 to debtor for continued dealing with DiTech representatives attempting to resolve the issue, documenting receipts, and attendance at court; $9,500 debtor's attorney's fee; and $10,000 to the clerk of the bankruptcy court for failure to abide by the order determining the mortgage was current.

IN RE: THOMAS MANSFIELD GREENE DEBTOR, No. 10-06466-8-DMW, 2017 WL 1628870 (Bankr. E.D.N.C. Apr. 28, 2017)
05/03/2017
Ability to pay, standing alone, is insufficient basis for §707 dismissal of case with primarily business debts.
04/29/2017
At the last chapter 13 seminar an attorney compared the 10% trustee fee to charging an additional 10% interest on what is paid in the plan. This is a common misconception, as since the trustee takes 10% out of each payment made to them, that sounds like interest. But it doesn't work out that way. As they say on the Big Bang Theory: lets do the math.
Take a simple case: if the trustee pays out $6,000 in a case, the payment out from the trustee would be $100/month for 60 months. Adding the trustee fee to that $100/month results in a monthly payment of $111.11/month. Run an amortization analysis on what interest rate you are paying on $111/month for 60 months on a $6,000 debt and you come up with a 4.37% interest rate. A 10% interest rate on $6,000 over 60 months would require $126.43/month.

What debtor attorneys need to ask is whether it cheaper to pay a debt in bankruptcy at the standard bankruptcy interest rate than to pay outside bankruptcy. I am still using 5.25% as the interest rate to secured creditors, though one attorney at the seminar believed 5.5% would be the standard rate now. At 5.25% on a $6,000 balance, the amortization would be $113.42/month for 60 months, or $126.02 with the trustee fee, for an amortized total rate of 9.86%. At 5.5% the payments increase to $126.76 including the trustee fee for an amortized interest rate of 10.12%

While the composite interest rate including the trustee fee is not the only consideration in determining whether it is beneficial to pay a secured claim in the plan, counsel should at least be aware of what the real composite rate is to make a fair comparison.
04/10/2017
Judge Glen on future promises as a basis for a §523(a)(2)(A) fraud claim (hint, generally won't work).
03/21/2017
Case finds that in chapter 13, where debtor gives up all interest in real estate surrendering it to mortgage, homeowners assessments, even if running with the land, are no longer personal liability of debtor. In re Hovious, No. 10-03917-JMC-13, 2017 WL 627370, at *4 (Bankr. S.D. Ind. Feb. 15, 2017); citing In re Heflin, No. 09–18642–SSM, 2010 WL 1417776 (Bankr. E.D. Va. Apr. 1, 2010) and In re Colon, 465 B.R. 657 (Bankr. D. Utah 2011).
03/20/2017
Where a debtor pro-rates his refund in his current monthly income on the means test and on schedule I, it is not required that the tax refund also be turned over to the trustee each year. In re Gibson, 2017 WL 972082 (Bankr. N.D. Ill., March 13, 2017).
02/15/2017
Judge Glenn allows stripping of 2nd mortgage in chapter 20 filed by wife when mortgage was initially joint but property quit-claimed to her per divorce order.
Court.

In re: Lavette S. Bailey, Debtor. Lavette S. Bailey, Plaintiff, v. Deutsche Bank Nat'l Trust Co., as Tr. for Ameriquest Mortg. Sec., Inc., Asset-Backed Pass-Through Certificates, Series 2005-R11 Defendant., No. 3:16-AP-125-PMG, 2017 WL 587980 (Bankr. M.D. Fla. Feb. 13, 2017)
02/15/2017
Judge Williamson rules that car towing and storage company (Collateral Bankruptcy Services) violated §362(a)(3) by maintaining possession of vehicle delivered to them pre-petition rather than delivering vehicle to chapter 7 trustee as required by §542(a); however court allowed them to enforce lien for pre-petition storage fees.

In re: Stefan Kaschkadayev, Debtor., No. 8:16-BK-10041-MGW, 2017 WL 587982 (Bankr. M.D. Fla. Feb. 14, 2017)
02/14/2017
Counsel for debtor sanctioned on signing reaffirmation agreement, court complained not only of not meeting with client, but also of not explaining in detail reduction of expenses making agreement feasible and not negotiating with creditor. Duties of counsel set out.
01/24/2017
Possibly underused statute: §1322(f): A plan may not materially alter the terms of a loan described in §362(b)(19) [401k type loans], and any amounts required to repay such loans shall not constitute "disposable income" under §1325.
01/19/2017
Debtor attorney sanctioned for bad faith chapter 13 filing after contempt order in child support litigation.
01/19/2017
Complaint alleges Navient misapplied payments, told borrowers they had to make higher payments than required, failed to notify borrowers regarding rights to lower their payments, deceived borrowers regarding release of co-borrowers, and misreported discharged student loans (under disability discharges) as defaults on credit reports.
01/13/2017
Judge Colton rules that when creditor files an unsecured claim, it cannot successfully challenge a request to avoid the lien after chapter 13 payments are completed. In re Barrera, No. 8:10-BK-26730-RCT, 2016 WL 6990876 (Bankr. M.D. Fla. Nov. 29, 2016)
01/11/2017
Reasonable Reliance still required even if false representation shown on dischargeability action.
01/08/2017
4th Circuit rules in favor of Debtors, holding they are allowed full National and Local Allowance even if actual expense is less.
Over 25 Years in Florida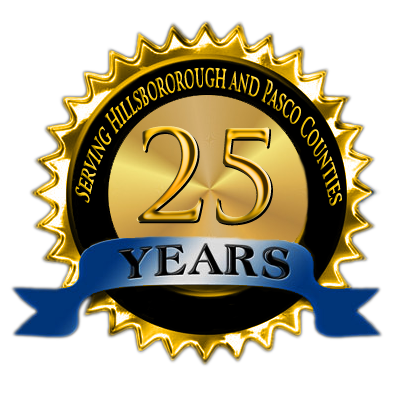 Michael Barnett has provided his services in and around Tampa, Florida covering Hillsborough, Pasco and Polk County for over 20 years.
Board Certified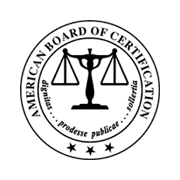 Mr. Barnett is board certified by the American Board of Certification in consumer bankruptcy law, and has been board certified since January 1993.
BBB Accredited

The BBB has determined that this business meets accreditation standards.